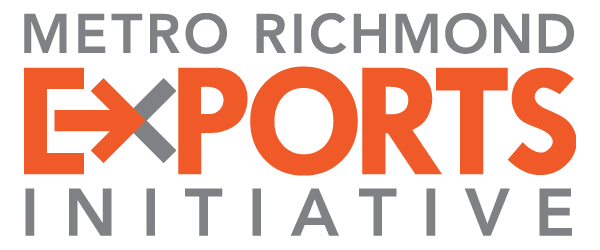 Join us Thursday, February 9th for the
Metro Richmond Exports Initiative's Lunch + Learn Session
When:
Thursday February 9, 2017 from 12:00 PM to 1:30 PM EST
Where:
Williams Mullen
200 S 10th St
Suite 1600
Richmond, VA 23219
Our expert presenter:
Rosanne Jacuzzi, Partner, Williams Mullen
Ms. Jacuzzi has more than 12 years of experience advising companies with export controls and international trade law, including U.S. International Traffic in Arms Regulations (ITAR), the Export Administration Regulations (EAR), the U.S. Office of Foreign Assets Controls (OFAC) regulations, and similar requirements of other countries. She also advises companies on compliance with U.S. Customs and Border Protection import regulations. Prior to joining Williams Mullen, Ms. Jacuzzi served as in-house International Trade Counsel for several Fortune 500 companies. In those roles she managed export and sanctions compliance programs and provided advice, support and training to the global business units on compliance with the laws and regulations governing global export controls, sanctions and customs laws. She has advised on the appropriate control jurisdiction for products, conducted risk assessments, prepared compliance programs and prepared voluntary disclosures for risk mitigation. Ms. Jacuzzi frequently speaks and provides training on export controls, economic sanctions and import compliance.
Boxed lunches will be provided by MREI for all registered attendees. We hope you will join us!
Who should attend: Any business owner/manager in the Richmond MSA interested in export growth opportunities for their business.
Why you should attend: Want to start exporting, or increase your export sales, but don't know where to start? Interested in hearing from subject matter experts and businesses who have been in your shoes? The MREI Lunch + Learn series is a monthly informal seminar which will provide local business leaders with a social and educational venue to learn more about exporting. Lunch + Learns will focus on a different topic each month, bringing together subject matter experts and experienced exporters – your peers who are willing to share their stories to guide businesses like yours toward exporting success.
What is the Metro Richmond Exports Initiative? The Metro Richmond Exports Initiative (MREI) is a partnership between the Greater Richmond Partnership (GRP), Virginia's Gateway Region (VGR), and Virginia Commonwealth University's Center for Urban & Regional Analysis (CURA@VCU). Funded by JPMorgan Chase and Virginia Economic Development Partnership's International Trade division, MREI was established to educate central Virginia businesses about the benefits of exporting and drive increased levels of exporting in the Richmond MSA. MREI provides tools to help businesses navigate the robust export services environment in Central Virginia; programs designed to help businesses begin exporting or increase export sales; grants and scholarships for export-related activities; and outreach to local businesses to increase export awareness.
For more information visit, metrorichmondexports.com
http://chesterfieldbusinessnews.com/site/wp-content/uploads/2016/12/MREI-Featured-01.jpg
395
1024
CBN
http://chesterfieldbusinessnews.com/site/wp-content/uploads/2016/01/Chesterfield-Business-News-2600x650.png
CBN
2017-01-31 10:27:44
2017-01-31 10:27:44
Metro Richmond Exports Initiative Lunch and Learn