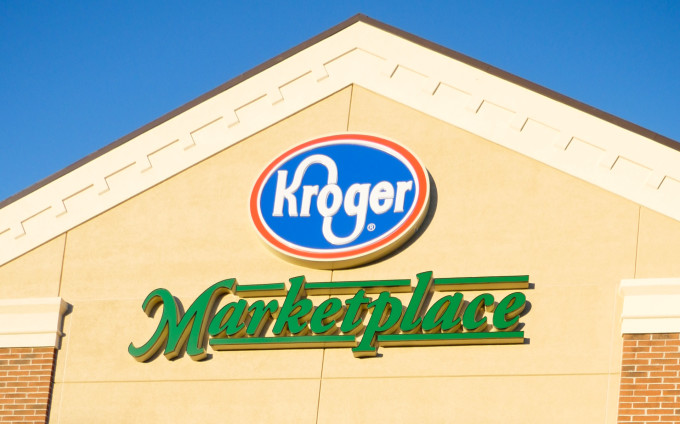 The Kroger Co., the nation's largest traditional supermarket retailer, announced today the grand opening of the Richmond region's newest Kroger Marketplace store, located at 10800 Ironbridge Road, between Greenyard and Courtland Roads, in Chesterfield County.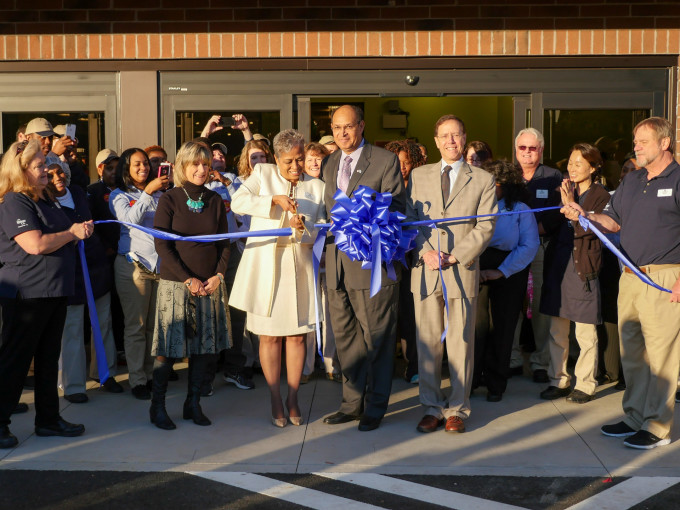 "We are very happy that the newest Kroger Marketplace is opening in the Dale District near the county courthouse complex," said Jim Holland, Dale District Supervisor, Chesterfield Board of Supervisors. "The Kroger Marketplace will provide an exciting and convenient grocery and dining experience to the residents and workers in the area. We thank Kroger for the $27 million investment and the jobs this facility will create."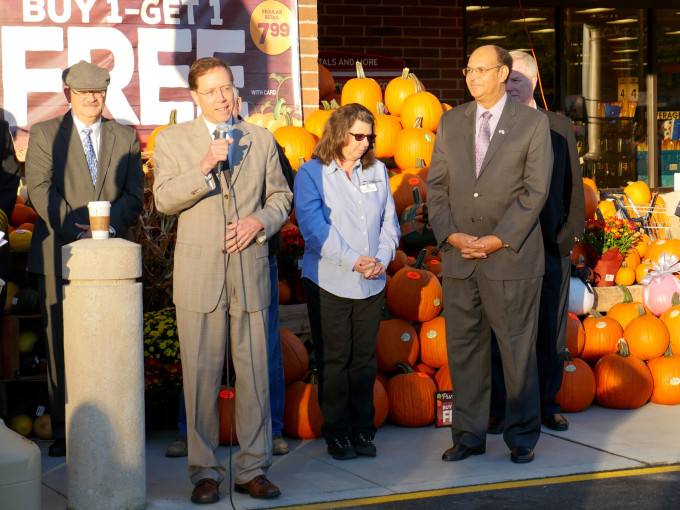 The 123,000-square-foot superstore currently employs 360 full- and part-time workers. In addition to offering top-quality grocery selections, the new store provides a unique experience to shoppers by filling 30,000 square feet with non-grocery items, ranging from apparel to home décor. Customers can expect a variety of new and unique features, including:
Non-grocery departments that include sections that offer a variety of products including apparel, home décor, pet supplies, baby and infant needs, toys, bedding, housewares and more.
A cheese shop from Greenwich-based Murray's cheese, offering more than 175 varieties of cheese from all around the world.
A growler station with 12 rotating selections of popular local and craft brews. Tastings and flights available in store.
A wine department with more than 2,000 wine selections available, including a wine bar with eight wines on tap for in-store tastings and enjoyment.
A Little Clinic that staffs board-certified nurse practitioners authorized to diagnose, treat and write prescriptions for common illnesses and also provides a wide selection of additional services such as camp and sports physicals, health screenings and a number of vaccinations.
An expansive natural foods department offering bulk dry goods, gluten-free items and other specialty, dietary-specific items.
A Deli Bistro that includes sandwiches prepared to order, a gourmet brick oven pizza station, sushi and other Asian food favorites, comfortable café seating, a fireplace and flat-screen televisions. Chefs are on hand to offer cooking and menu planning advice.
A full-service drive-thru pharmacy.
A Starbucks kiosk, including a seating area and free Wi-Fi.
The Kroger Fuel Center, with nine fuel dispensers, where customers can redeem earned fuel points on all goods purchased.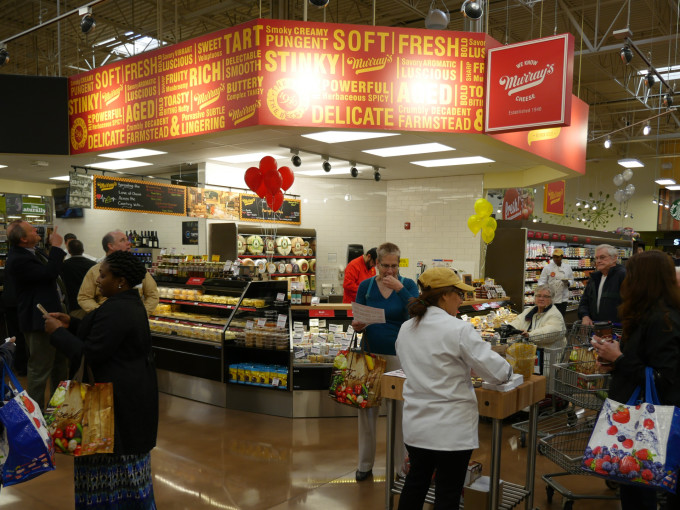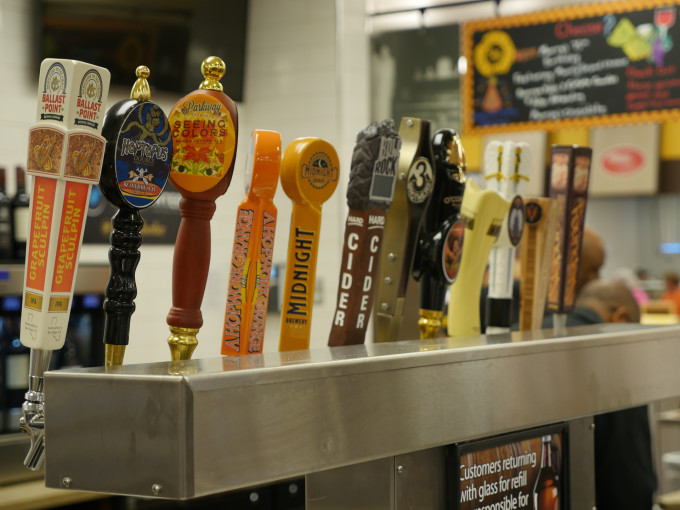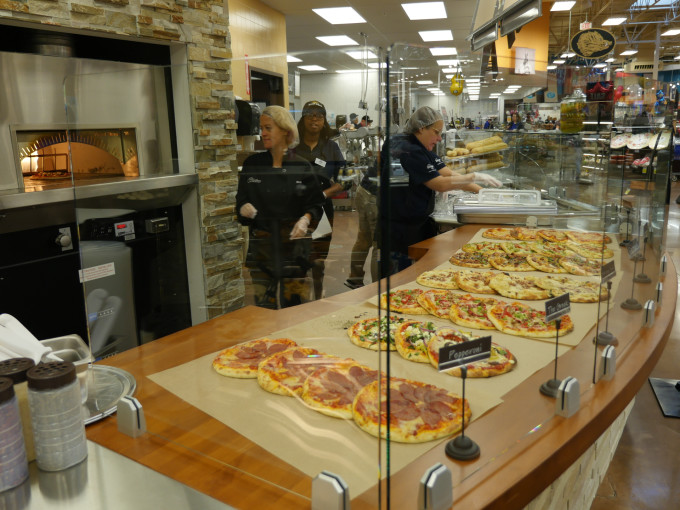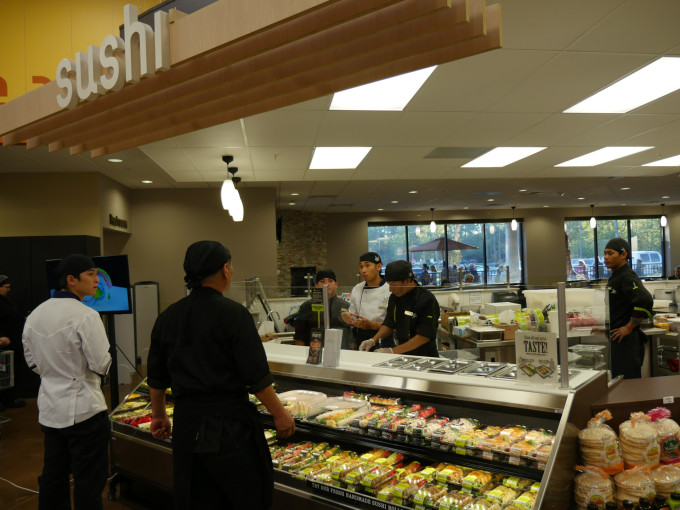 "The team at the Chester Kroger Marketplace is thrilled to open our doors and begin serving a new community and customer base," said Alice Jones, store manager at the Chester Kroger Marketplace. "At Kroger, we focus on friendly service and fresh products and it'll be my pleasure to show our shoppers the Kroger way – every day." Jones, who's spent the majority of her career in the grocery business, previously managed the Short Pump Kroger since its opening in 2010.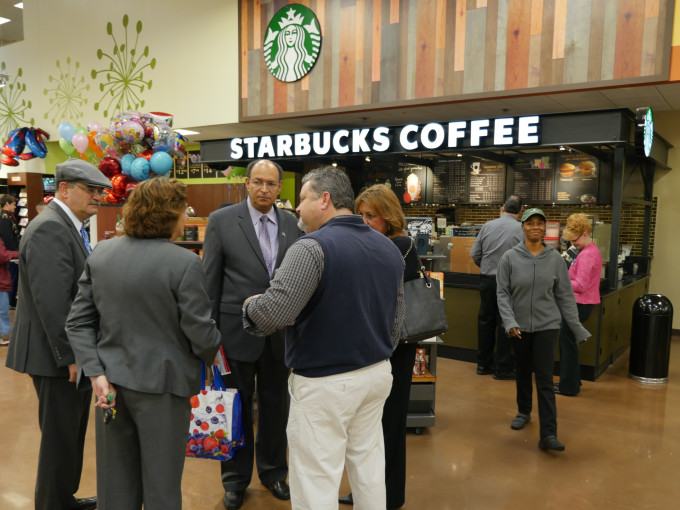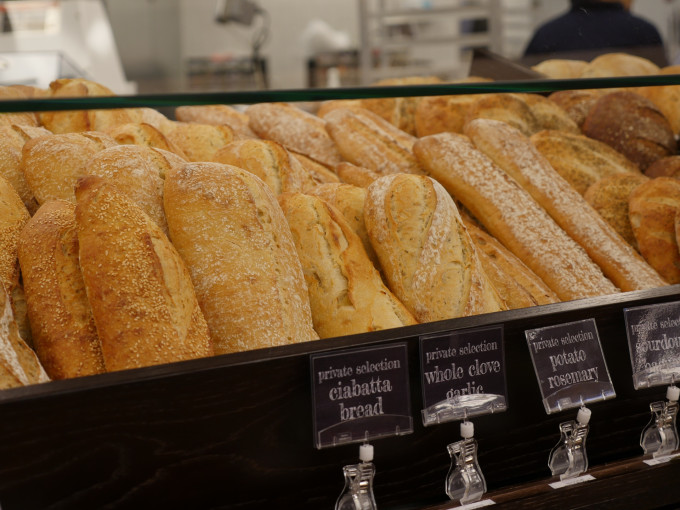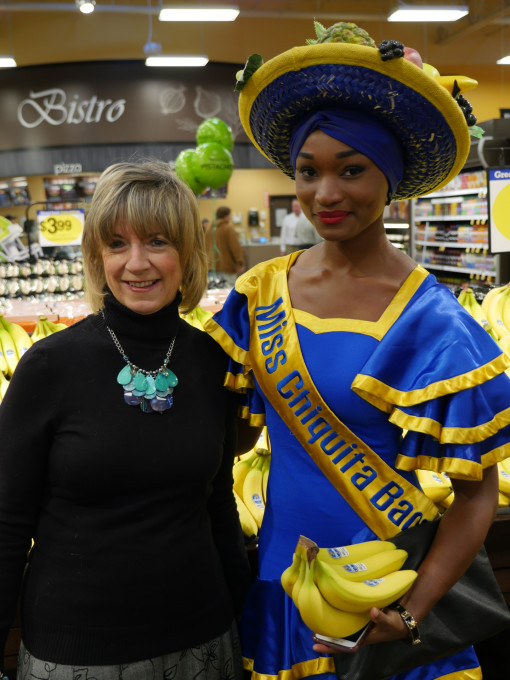 In line with Kroger's commitment to the community, the grocer will donate to four not-for-profit organizations, including Chesterfield County Fire & EMS Cares Emergency Fund, Chesterfield Police Foundation, Chesterfield County Food Bank, Thomas Dale High School and L.C. Bird High School. The checks will be presented at the grand opening ribbon cutting on the morning of Wednesday, October 21.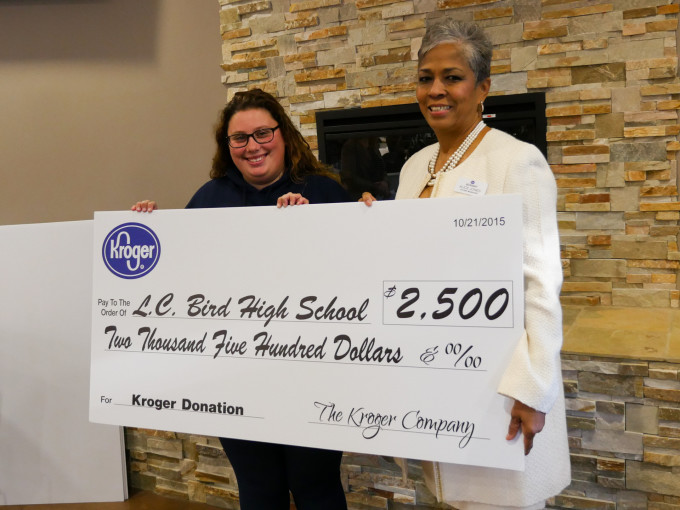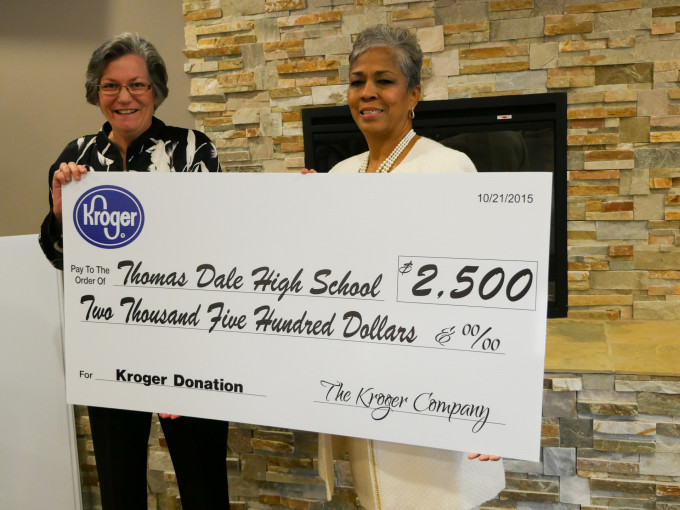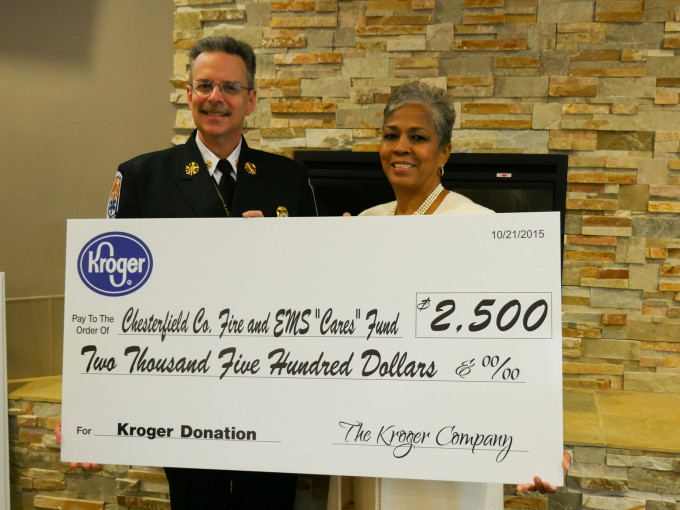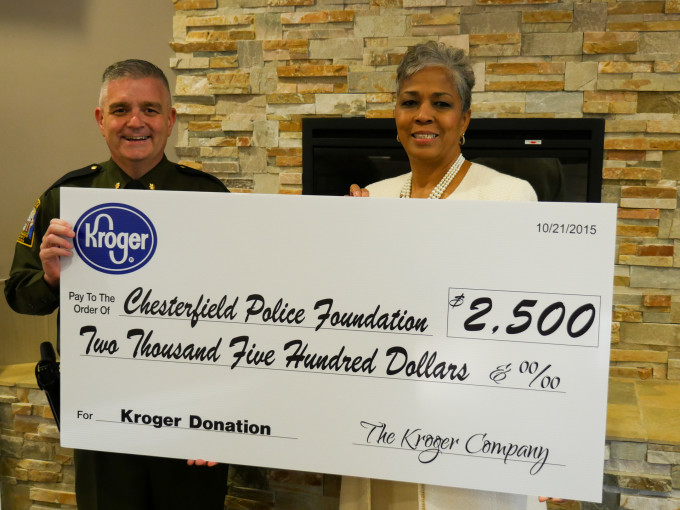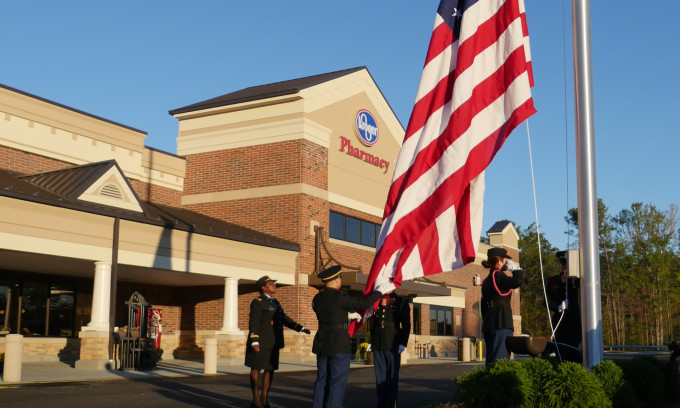 "It's important for us to connect with the community by understanding what's important to them and learning how we can make their lives easier and better," added Jones.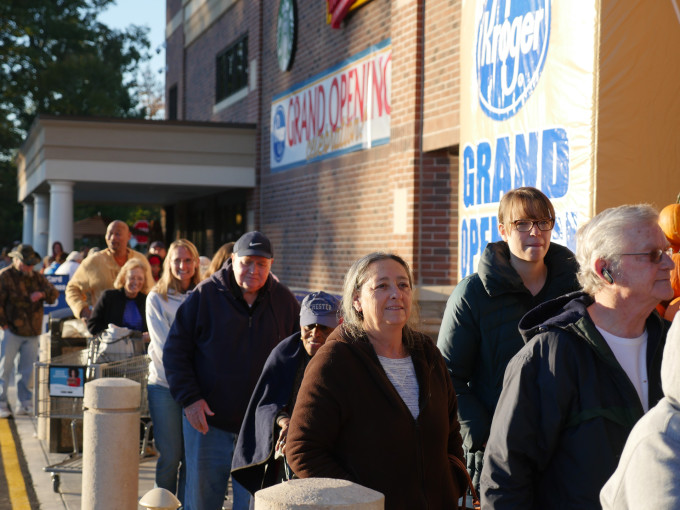 On the morning of the grand opening, the first 500 customers will receive "Breakfast on Kroger," including a dozen eggs, Sara Lee bread, Smithfield bacon, 3 lbs. of clementine oranges and a Clif bar. From opening day through Saturday, October 31, Kroger will give away different items each day to the first 500 customers in the store each day. Items included in the daily giveaway include products like Tennessee Pride Sausage Gravy, Thomas' English Muffins, pistachios, Coca-Cola and more.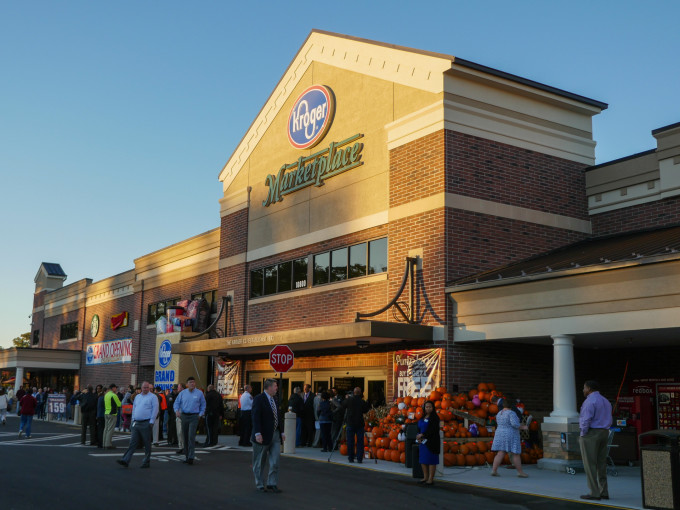 http://chesterfieldbusinessnews.com/site/wp-content/uploads/2015/10/kroger-marketplace-featured.jpg
224
680
CBN
http://chesterfieldbusinessnews.com/site/wp-content/uploads/2016/01/Chesterfield-Business-News-2600x650.png
CBN
2015-10-21 06:30:57
2015-10-21 14:35:33
Newest Kroger Marketplace Opens in Chesterfield