International headquarters and production facility will be in North Chesterfield, Virginia.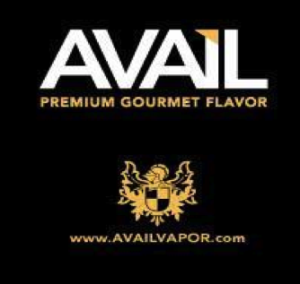 NORTH CHESTERFIELD, VIRGINIA – May 22, 2014 – Avail Vapor, LLC, a Richmond-based company that is an industry leader in the rapidly expanding vapor and e-juice industry, has purchased a 37,515 square foot facility in Chesterfield County. It is located on four acres in the Southport Office Park and the building combines multiple office spaces as well an expansive production space. The projected capital investment will be $5 million with 60 employees.
James Xu, founding partner of Avail Vapor, says "We are excited to begin the renovation for our new Avail headquarters immediately. We will be converting this space in the coming weeks to house a new, state of the art, pharma-white room laboratory, and a production facility for the exclusive production of Avail Premium E Juice. This new facility and custom line will produce 8,000 bottles an hour while maintaining the quality, purity, consistency and flavor that Avail has come to stand for." The new facility also will house the distribution facility for all Avail stores as well as the executive and support staff for Avail corporate stores located currently in Virginia and Maryland.
Avail currently operates in nine locations and has 11 more under construction or lease in the Mid-Atlantic. Mr. Xu adds, "This location also will serve as a training facility for Avail associates and franchise services in the future." He added that this location will house a new Avail retail store adjacent to the lab that will enable customers to view the juice production through glass walls.
"We are very pleased that Avail Vapor chose Chesterfield County," said County Administrator Jay Stegmaier. "It's rewarding to see entrepreneurship flourish and the conversion of this facility into a unique headquarters and production facility is a testament to our strong business climate."
Mr. Xu also noted that the assistance and support of the Chesterfield Department of Economic Development and the Virginia Economic Development Partnership was instrumental in Avail's search for its new headquarters.
Contacts:
Avail: Susan Keeton, susank@availvapor.com
CED: Garrett Hart, ghart@chesterfieldbusiness.com
http://chesterfieldbusinessnews.com/site/wp-content/uploads/2014/05/Avail.png
211
969
CBN
http://chesterfieldbusinessnews.com/site/wp-content/uploads/2016/01/Chesterfield-Business-News-2600x650.png
CBN
2014-05-22 09:43:40
2014-05-25 09:45:46
Avail Vapor Locating Headquarters in Chesterfield County, VA