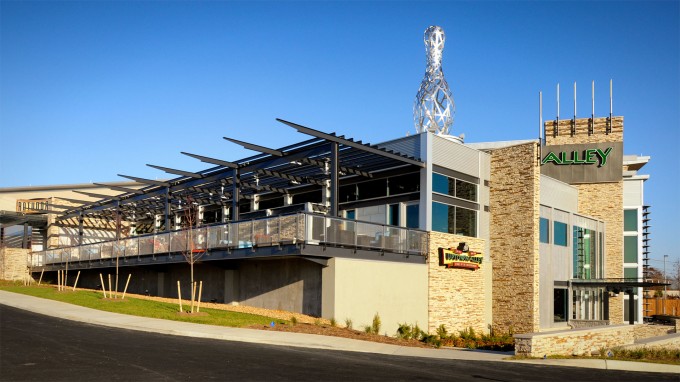 Uptown Alley has officially opened in Chesterfield County. The $21 million entertainment complex is not a typical bowling alley. "I have a hard time finding the right words to describe what it is," said Steven Moore, who co-owns the venture with his wife, Cassie, and Uphoff Ventures.
The 57,000-square-foot facility includes 38 lanes of bowling, a game arcade, pool tables and a upscale causal restaurant. The top floor has a lounge with a fireplace and a full service bar called The Rotunda.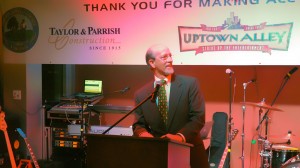 Steve Uphoff president of Uphoff Ventures and Moore's father-in-law, said, "We are a destination for Chesterfield County as an entertainment, restaurant and bowling facility."
Chesterfield's Matoaca District Board of Supervisor, Steve Elswick addressed the crowd and thanked the project's developers for building a first class facility.
The complex is expected to generate about $8 million a year in taxable sales. One-hundred-forty new jobs were created as a result of the project.
More information about can be found at UptownAlleyRichmond.com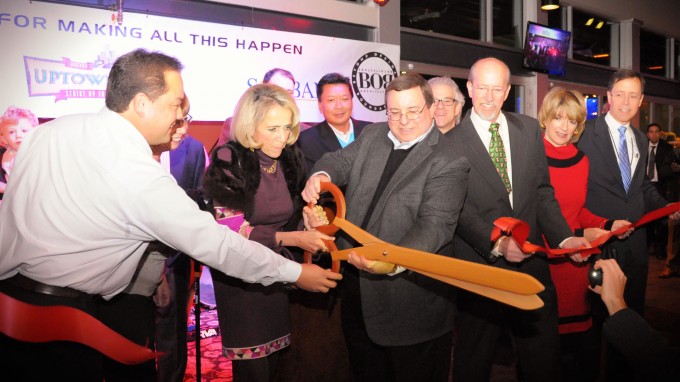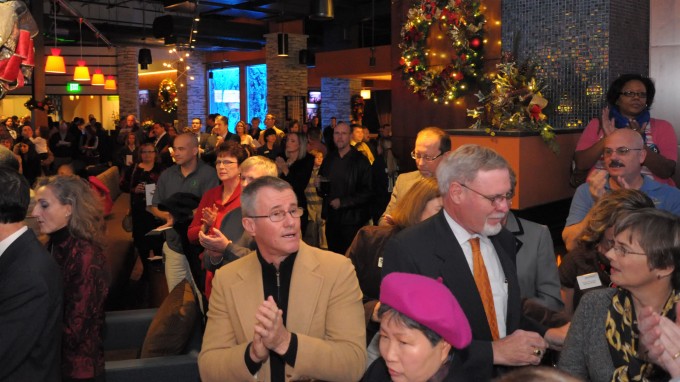 http://chesterfieldbusinessnews.com/site/wp-content/uploads/2012/12/2012-12-06-Uptown-Alley-Ribbon-Cutting-680x225.jpg
225
680
CBN
http://chesterfieldbusinessnews.com/site/wp-content/uploads/2016/01/Chesterfield-Business-News-2600x650.png
CBN
2012-12-07 17:34:23
2016-01-20 16:43:14
Uptown Alley Celebrates Grand Opening